Elliott Earls 2014 Typo SF Talk
---
Elliott Earls 2013 Artist-in-Residence Lecture from Cranbrook Academy of Art on Vimeo.
In this 22 minute long video, Designer-in-Residence Elliott Earls discusses three potential research models for aesthetic production.
---
Elegant Dissent: Elliott Earls talk at the ICA Boston from Elliott Earls on Vimeo.
Elliott Earls presents his perspective on establishment and anarchy. How does one visualize dissent? It can take the form of a sophisticated challenge to dominant ideologies—political, religious, or cultural—or the opposite: an anti-establishment counterculture with no message. How are people responding to or acting on these images? Are designers defined by a "design canon" which determines the way they operate? Should they look beyond traditional sources of inspiration or court contradiction and chaos to produce relevant, resonant, and prescient design?
Follow Elliott Earls on Social Media
Recent Related Work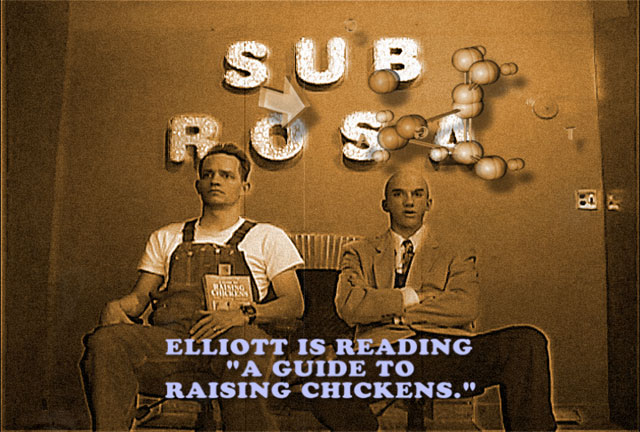 Experimental, Interactive, New Media, Performance, Video
"Catfish" a film by Elliott Earls. Was released on DVD by Emigre inc. in 2001. This film is equal parts B- Movie and performance documentary. The piece chronicles the performance work of Elliott Earls as it moves from the lab to the stage.