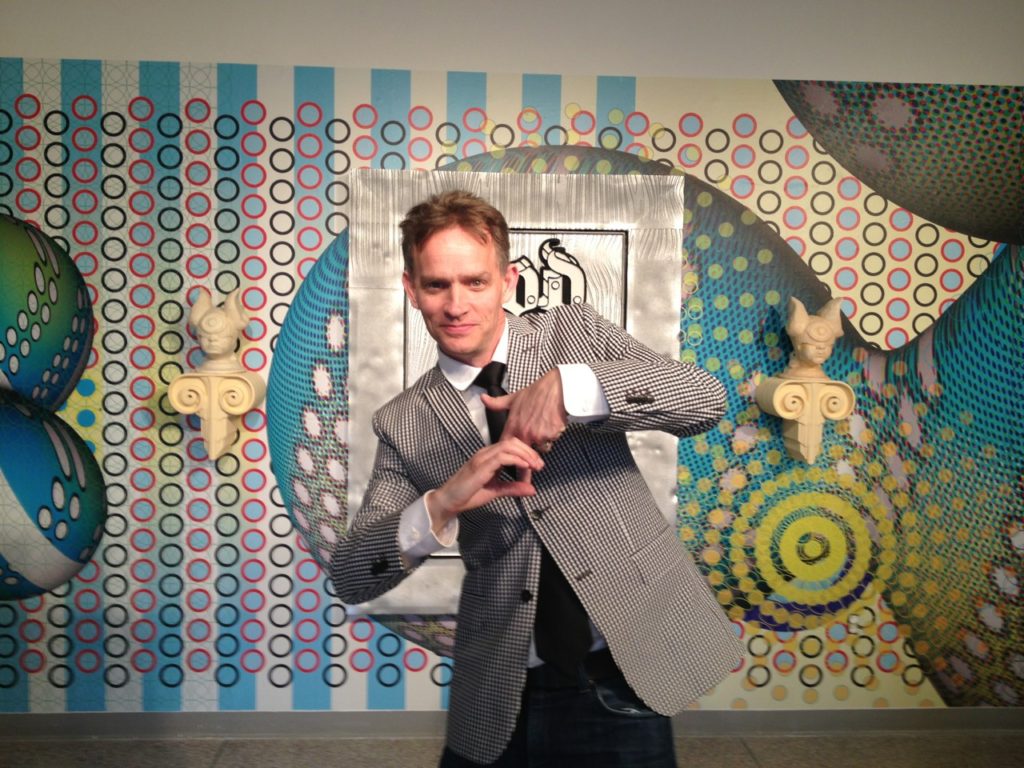 Ridiculous portrait of Elliott Earls by Lindsey Camellio at the Hypertension Exhibition.
Background piece entitled "God."
Technical detail: This photo shows Elliott throwing up the official Cranbrook Academy of Art gang sign. A left handed "C" in front of an upside down right-handed "Peace Sign." The two combine to form the Cranbrook "CA" logo.