In August I was asked by Mike Daines to spend time with the Design Department at Utah State University in Logan, Utah. Mike graduated from Cranbrook Academy of Art in 2008, has worked as a designer for Imaginary Forces in Los Angeles and recently became a professor at USU. Mike asked if could address any one of the many issues we deal with in the graduate studio at Cranbrook. I spent three days with the college. Further down this page I've included the PDF project brief given to the students.
Three Day Itinerary
Wednesday
Breakfast with recent graduates Tyler & Matt
Individual desk critiques with graduate students
Lunch with Mike Daines, Dave Smellie & Jeremy Jensen
Hike to Mount Naomi
Dinner with Mike, Dave and Bob Winward
Thursday
Breakfast with graduate students
A talk with the intro to Graphic Design class
Lunch with Mike, Museum Director Katie Lee Coven and professor David Wall
Workshop: Hybrid Practice: A Primer
Lecture
Dinner at the home of Laura Gefland, Art Department Head
Friday
Desk Critique with student Katelin Louis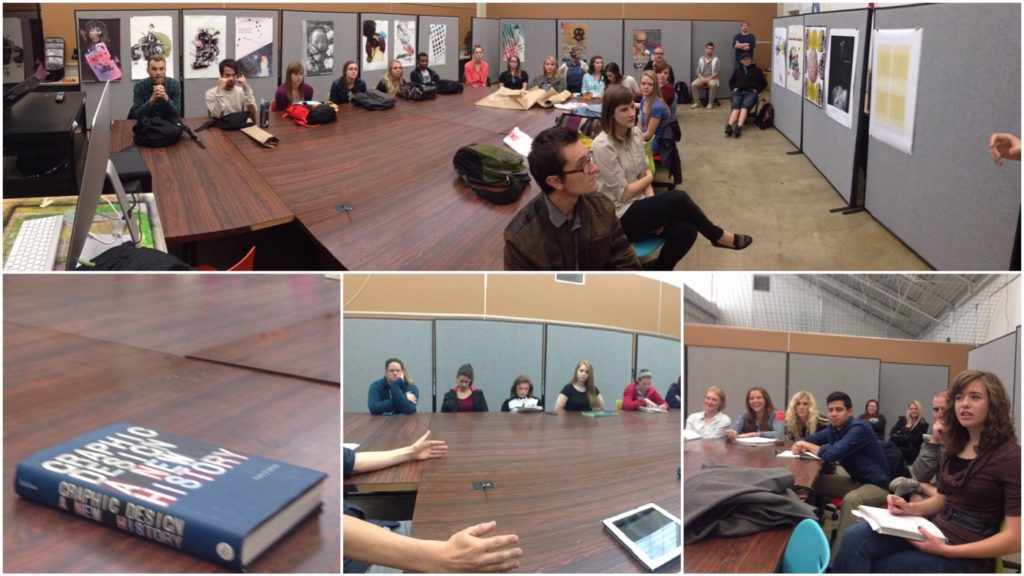 The Workshop
Mike asked me to propose a workshop appropriate primarily for undergraduate students. I submitted Hybrid Practice: A Primer. The idea of hybrid practice is essential to my work and to the work of the Cranbrook 2D graduate studio. The workshop brief provided below is a radical simplification of one of the many processes that I use with my students at Cranbrook. In a scenario like this, I usually send a project in advance of my visit. The students work in my absence, and finished work is submitted for an afternoon critique upon my arrival. When I arrive we discuss the many issues raised in the process of making the work. We step through every aspect of the project in much greater detail, culminating in a critique based loosley on the interpretive critique methodology I've been developing at Cranbrook. I've included the PDF of the project below as a resource for young designers interested in one of the many processes that we undertake in the graduate studio at Cranbrook. I feel compelled to point out again, that this project brief represents a radical simplification of one type of process typically underway in the studio. This simplification has the benefit of clearly mapping the terrain of the process, however it also excises much of the discourse surrounding the work. I don't assign projects in the grad studio.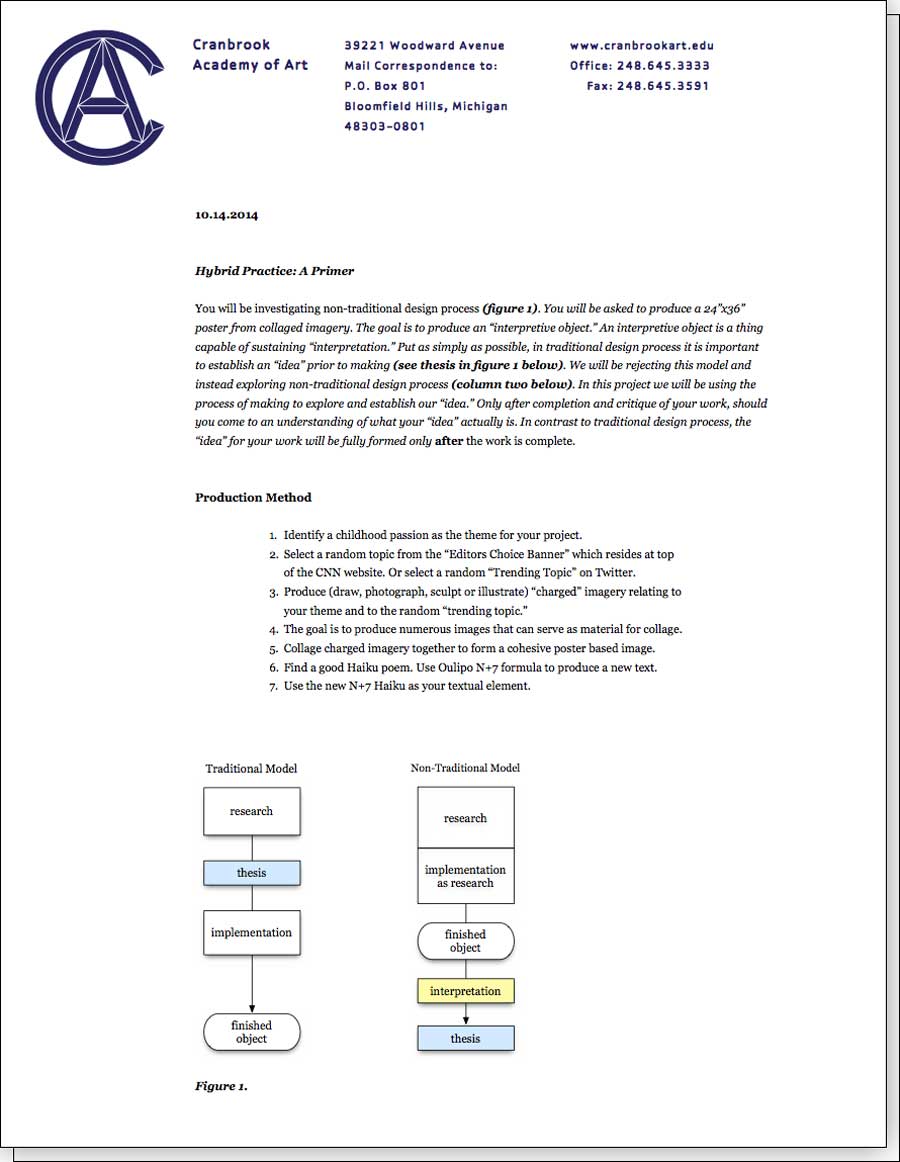 The Lecture
In my lecture to the College of Art and Design I began by giving biographical information focused largely on the role failure has played in my development. I then touch briefly on my role as mentor to 19 graduate students at Cranbrook and finish strong with a comprehensive look at my studio practice. When dealing with my personal work, I attempt to really discuss in considerable depth my thinking behind one project. Of course I also give a bit of an historical overview and end with questions.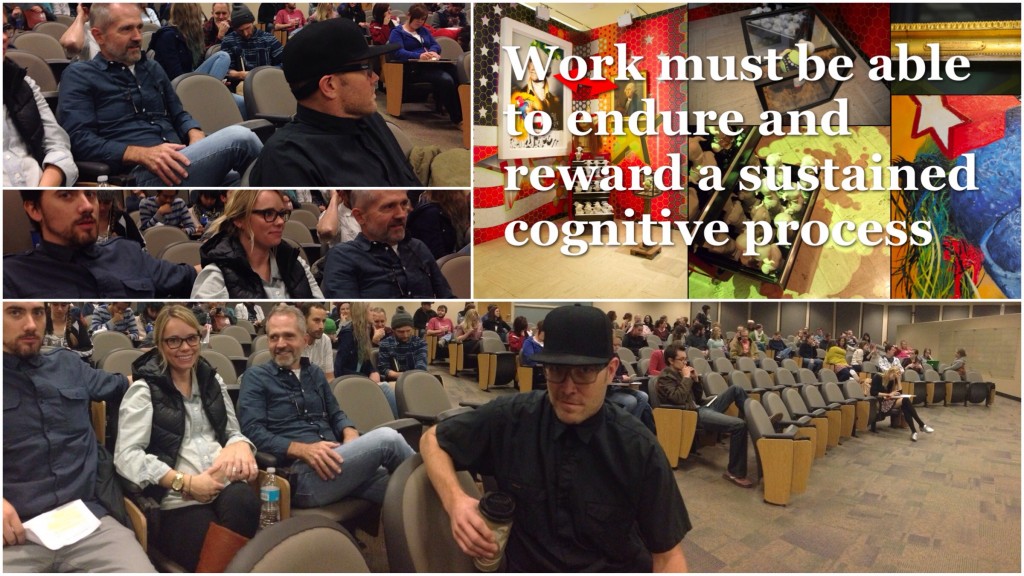 The Hike to Mount Naomi