Comic Relief:
Elliott Earls, Diana Thorneycroft, Michael Scoggins
June 7 – August 8
Group Exhibition
As an independent artist and as an Artist-in-Residence at Cranbrook Academy of Art, Elliott Earls has worked hard to engage issues of power, desire and commerce. His work is focused on the relationships between power, technology and media. Beginning in 1995, Earls spent the better part of ten years experimenting with a fusion of computer programming, spoken word poetry, American roots music, electronics and graphics. His laboratory and natural environment were a collection of small black box theaters in NYC's Soho. Earls has spent the majority of his career at the threshold between contemporary art, performance and design. Through a series of monthly performance pieces at HERE the Independent Art Center, to the Wooster Group and eventually the Exit Festival at Maison des arts de Créteil in France, he developed a body of work that reflects our rapidly changing social fabric.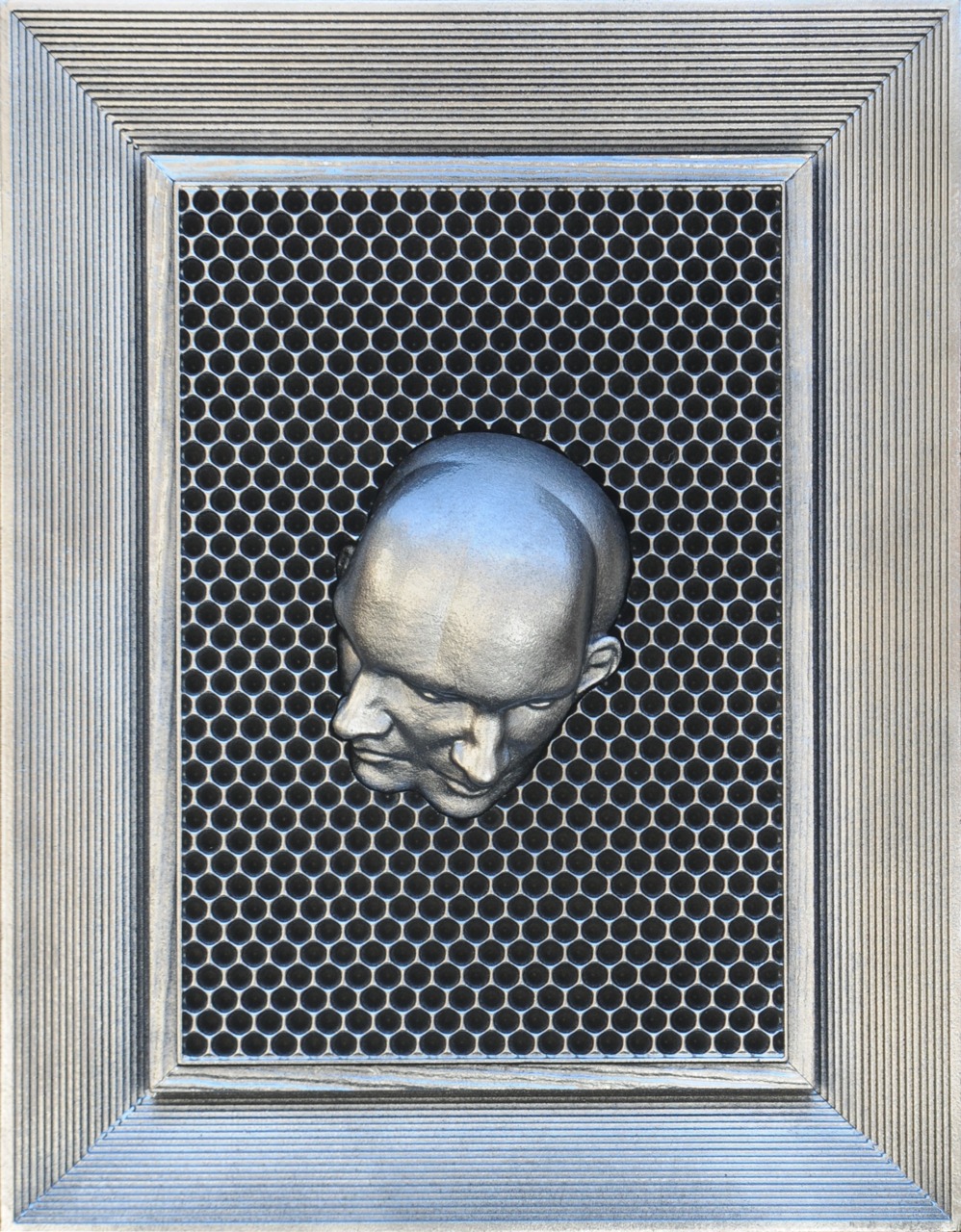 Selected Images from the Exhibition
Installation view of Elliott Earls work at Wasserman Projects. Somnambulist Rising in foreground with supergraphics and oil paintings by Elliott Earls.

Detail

Detail of Cream by Elliott Earls

Fear of a Vengeful Gosh

Fear of a Vengeful Gosh

Fear of a Vengeful Gosh

Fear of a Vengeful Gosh by Elliott Earls. Oil on Linen. 24×36″ 2014.
Follow Elliott Earls on Social Media